« Back to news list
Posted On: Friday, March 02, 2018
Boynton Elementary Celebrates Dr. Seuss Day
Students and staff at Boynton Elementary recently celebrated Dr. Seuss's Birthday. Jan Blazejewski, retired administrator and librarian in Catoosa County, came to Boynton as a special guest reader. She read some of her favorite Dr. Seuss books to all kindergarten through third grade classes. Many students dressed as Dr. Seuss characters. The entire school participated in a padlet activity in which they shared their favorite Dr. Seuss book. By the end of the day 166 students and staff had shared their favorite Dr. Seuss book on padlet. Students wrote stories and did art projects based on Dr. Seuss characters. It was another successful celebration at Boynton Elementary.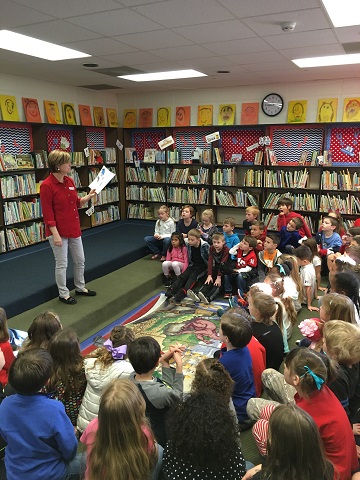 Picture 1: Jan Blazejewski reads to classes in Boynton's library.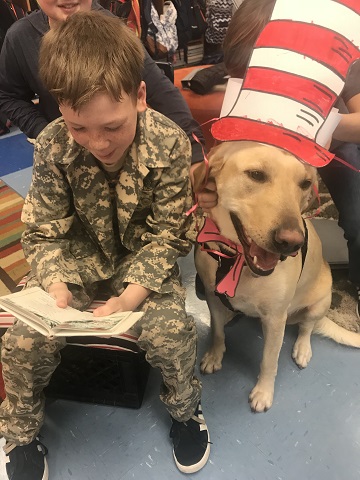 Picture 2: Harlan O'Keefe (yellow lab) dresses for Dr. Seuss Day.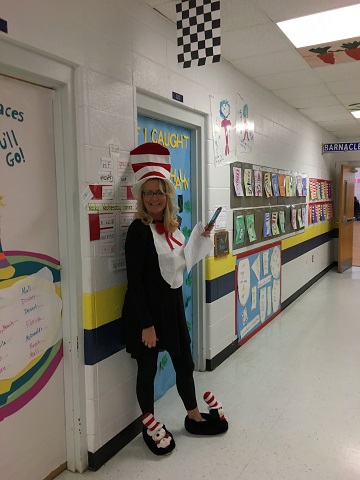 Picture 3: AnneMarie Harwood dresses as Cat in the Hat.