Boynton's Spring Showcase is a Great Success
Boynton celebrated Music in Our Schools Month with a Spring Showcase. The Singing Generals and over 120 students from kindergarten to fifth grade performed before a packed theater at Heritage High School. Various musical talents were highlighted to ensure that as many as possible of the talented Boynton students were recognized. In fifth grade Ukuleles were featured. Fourth graders played Orff instruments, while recorders were played by third graders. Bucket drumming was the talent shared by second grade students while Boomwhackers were first grades talent. Finally, kindergarten danced a Scarf Dance to the book My Many Colored Days in Kindergarten. The show started with a video presentation of the book "Tuesday by David Wiesner and the theme music from the movie ET 'Flying Theme". The Singing Generals concluded the musical evening with a roaring reception from the audience. The entire evening was coordinated by Boynton's music teacher, Tara Trobaugh. There will be a repeat performance during a future school-wide assembly.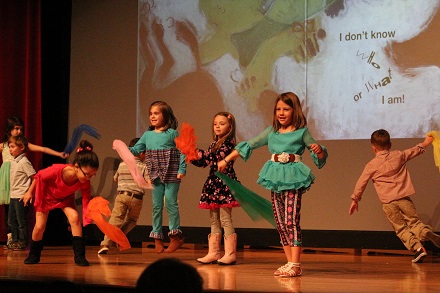 Kindergarten dances to My Many Colored Days in Kindergarten.
First Grade gets ready to perform with their boonwhackers.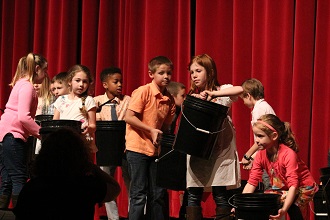 Second Grade drumming the night away.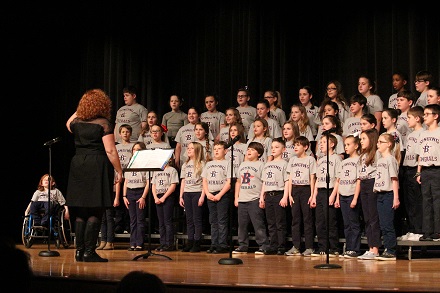 Boynton Chorus finalizes the night's performances