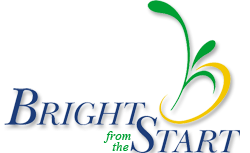 What is Georgia's Pre-K Program?
Georgia's Pre-K Program is a lottery funded educational program for Georgia's four year olds to prepare children for Kindergarten.
Who is eligible for Georgia's Pre-K Program?
Children four years of age on September 1 of the current school year who are Georgia residents and live in Catoosa County are eligible to attend Georgia's Pre-K Program during this school year. Georgia's Pre-K Program is voluntary for families and for providers.
Catoosa County Publics Schools have a total of 13 classes.
The following schools have Pre-K Classes:
Battlefield Primary
Boynton Elementary
Ringgold Primary
Tiger Creek Elementary
Westside Elementary
Woodstation Elementary
Catoosa County Schools Pre-K Class Enrollment Procedure:
Beginning February 27 through March 20, 2019, parents of 4-year old children who live in Catoosa County may enter their child's name in the drawing for the lottery-funded Georgia Pre-K classes.
A public drawing to award available Pre-K assignments will be held at the Catoosa County Board of Education Office, 307 Cleveland Street, Ringgold, Georgia, on Tuesday April 16, 2019 at 9:00 a.m. Applicants, parents and/or guardians do not need to be present for the drawing but are welcome to attend.
Parents or legal guardians who would like to have their child's name entered in the drawing must complete and return a Request for Enrollment Form between Feb. 27 and March 20. Any request received after March 20, 2019 will be placed on the school system's waiting list after the lottery drawing is completed.
The Request for Enrollment Form will be available at all primary and elementary schools in Catoosa County (8:00 a.m. to 2:30 p.m.) and may also be completed at the Student Enrollment Center, 108 High Street, Ringgold, Georgia, from 8:00 a.m. to 4:00 p.m. Monday through Friday between Feb. 27–March 20, 2019.
Pre-K enrollment is open and nondiscriminatory, based on a public lottery among those eligible to participate. Children will not be denied participation on the basis of race, color, national origin, sex, or disability.
Contact:
Gina Haynes, Pre-K Coordinator
ghaynes@catoosa.k12.ga.us